REPAINTING AND COMPLETING RENOVATIONS NOW
Nice 3 bedroom 2 bath home in quiet area of town. Extras include>>> Ceiling fans in every bedroom, hardwood floors throughout with new carpet, updated kitchen, all matching appliances, bonus room has been converted to a big office with shelves all around, huge laundry room, man cave and or sewing rooms in back separate building on property, secluded backyard with trees, shrubs, fence and sitting areas. Lease Purchase for less than rent at only $1000 a month with just $6000 upfront and $6000 bond or pay cash just $100,000. Want to rent, we might even rent it to you for $1350 a month. Good location in Savannah with restaurants, bars, coffee, groceries, the park, schools, library, and other amenities all within a mile and a half. Close to Harry Truman Parkway but without the noise. No Banks Needed to buy this home. You can go 35 months on this Lease Purchase.
That is almost three years at the same monthly payment!!!!!!!!!!
Call today this will not last.
Mark
770-480-0209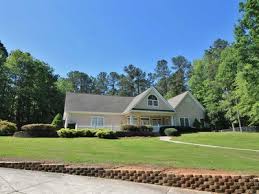 Wholesale deal 2100 Lake Rockaway Rd Nw, Conyers, GA 30012
Conyers, GA 30094
4 Beds | 3.5 Baths | 4341 Sq Ft