FOR RENT--This is a very large but quiet one bed one bath apartment. There are a nice open living room and dining area as well as a large kitchen filled with cabinets. The apartment comes with a covered outdoor patio area as well as rear entrance. There are also new sidewalks all along the neighborhood. This apartment rents for only $625 a month. Close to everything. Big Clean Quiet Safe. Come live here forever or while we find you a home or build your credit and let us help get to a rent to own situation in one of our houses. This apartment home has just been cleaned is ground level and easy entrance with no steps.
Call Mark today it will not last! Price is $625 a month, not $550.
Watch video here:
116 Fairhaven Ct. & 108 Appleton Blvd.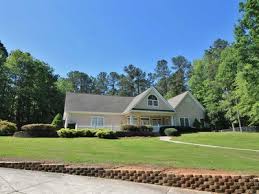 Wholesale deal 2100 Lake Rockaway Rd Nw, Conyers, GA 30012
Conyers, GA 30094
4 Beds | 3.5 Baths | 4341 Sq Ft