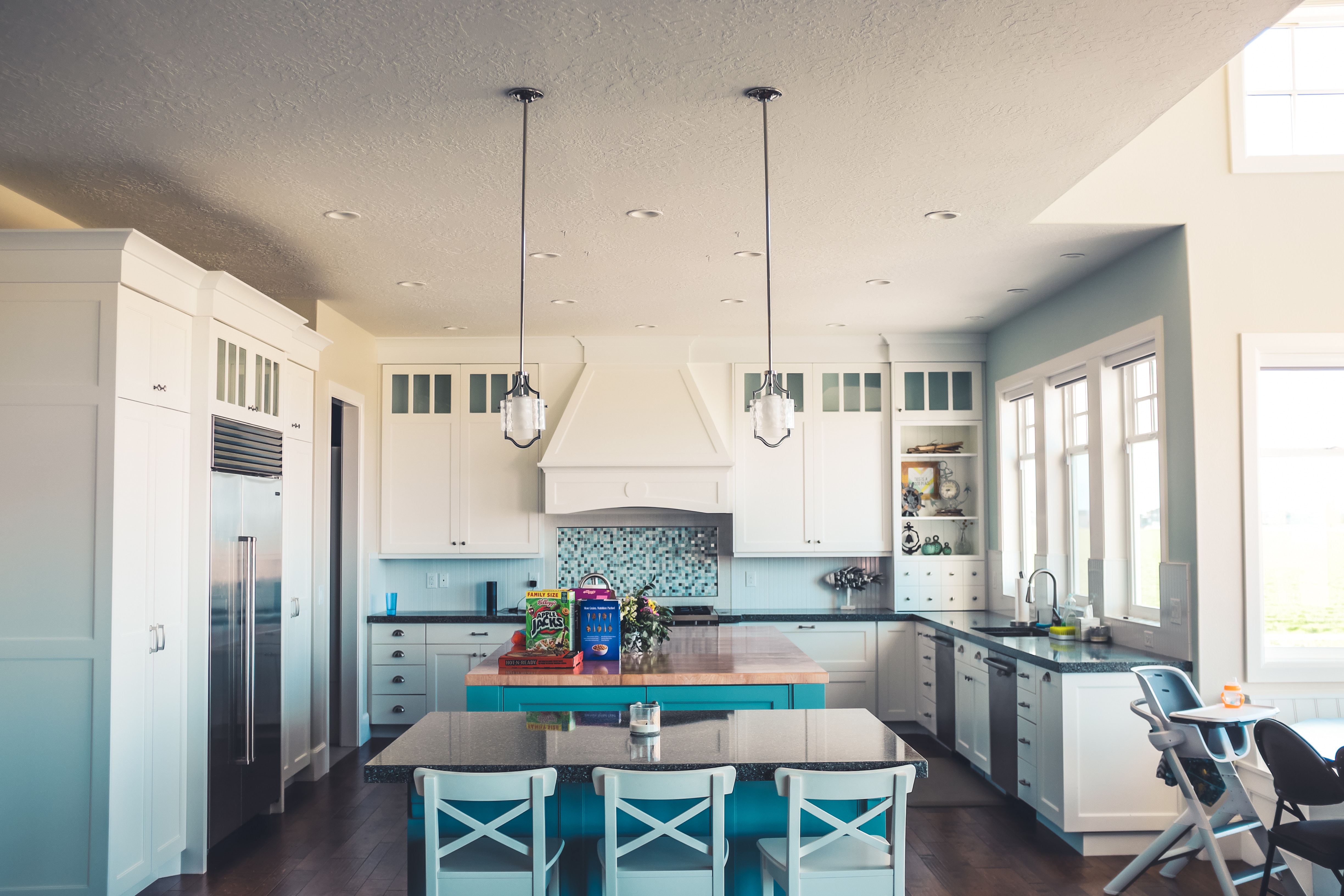 Open or Closed: Which Floor Plan Fits Your Lifestyle?
If you've ever watched any shows on HGTV, you're probably familiar with the buzz around open concept houses. For those who aren't hip to the hype, open concept homes are just what they sound like: very open. For most homes, this usually looks like a "single" space containing the kitchen, living room, dining room, and family room. In other words, you could be cooking dinner while also watching the TV in the living room and keeping an eye on your toddler who has a bad habit of climbing on the piano bench in the family room. They're all the rage right now, and they have been since the turn of the millennium. Open concepts are great for a lot of people, but they're also not always easy to come by if you're a buyer, and especially not if you're a buyer looking for a home on the cheaper end of the market. Closed concept homes (houses that have clearly separated spaces for the kitchen, dining room, living room, and family room), on the other hand, may not only be a less expensive option (depending on the area) but, depending on your preferences, they might be a better option for you, regardless of price.

Open Concept
Let's talk more about open concepts first. Beyond the more modern aesthetic, one of the major draws of these kinds of homes is that they bring everyone together in the main shared spaces of the home. Again, consider dinner time for a family with young kids: Unless you want to Crockpot-it every night, you're normally required to watch the food and watch the kids at the same time, potentially causing you to run back and forth between rooms to make sure no fires get started–unless you live in an open concept home. And unless everyone goes to their own room, you can be together more often as a family, even if you may be doing different things. Not only that, but having an open concept floor plan, or renovating your home to create one, could mean higher value on your home. The main downside to this floor plan is that your HVAC bill will probably be a little higher than someone with a closed concept home, but if you're a family that values privacy and separation from one another, that could possibly be another downside.
Closed Concept
While open concepts definitely dominate the discussion in terms of popularity right now, closed concepts could be a better option for the right family. For one thing, finding an inexpensive closed concept home will likely be easier than finding an inexpensive open concept home, so for first-time buyers, this could be an important factor. Closed concept homes may be more appealing to you if you also prefer traditional styles over modern styles, and if privacy and noise reduction are a major selling point for you, you might like the closed-off structuring of a closed concept more than the wide, exposed spaces of the open concept homes.
Written by Ben Mix

Whichever your preference may be, let us help you find the home with the right floor plan for you if you're looking to buy! You can also check out some of our current properties here, or give Mark a call at 770-480-0209.